@Daumantas and @bifteki I have read your earlier thread of Juli over and over but don't fully get it.
For the first time ever I saw that my router (RUTX50) connected with 5G NSA N78 which is super fast compared to the rest (even N28). So now I want to lock onto it as good as possible.
I try to follow your steps but still a bit confusing.
This is what I get for N78: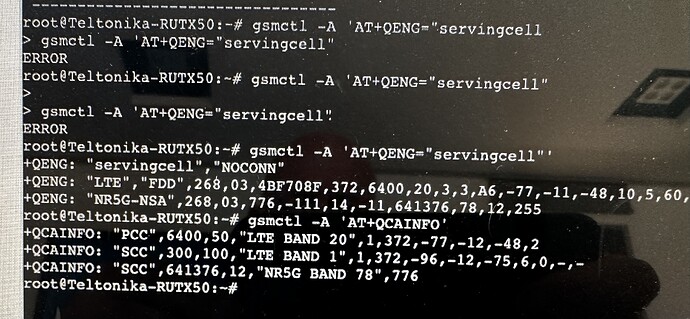 And this for N28:


As far as I know it relates to the same tower. What is now the QNWLOCK command I need to write to lock onto N78 if possible ?