Followup to Correct setting for LOW SIGNAL RECONNECT?
@flebourse Believe it or not, just got around to installing those inline 15dB attentuators. Here's how things are looking now. Not sure if this is an improvement? What do you think?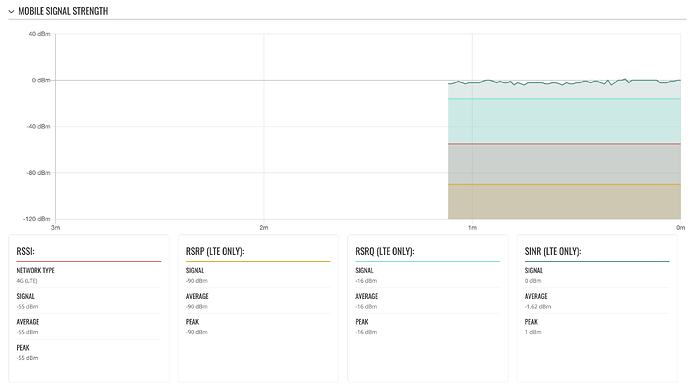 Speed test via the mob1s1a1 interface is reporting ~7Mbit down x 26Mbit up. Not bad, but I'm not sure if I should try a different, slightly lower rated maybe 10dB? Or just leave it alone.