how do I change the reset date of the data record function? So, it won't be the default,
My ISP resets the balance on the 21's.
screenshot of the status block: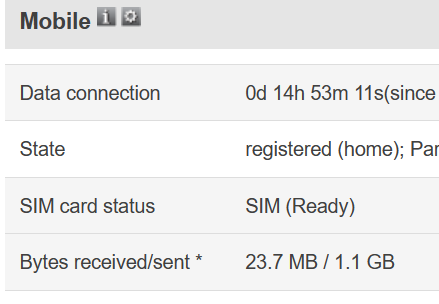 I have used ussd with the command: gsmctl -U "*124#"
I received OK,
and on the tmp/ussd_1-1-1 file, the response isn't what I'm excepting
the ips told me to hit 444 and then number 2 how can I do that ?
thank you very much I'm stuck for a month!!!