Good Morning!
I have devices connected to the RJ45 LAN ports of the router and I am able to successfully ping them. These devices do not have Wifi in addition, therefore only connected to the LAN Ports of my RUTX11.
Nevertheless they are not shown in the Status/Network/LAN overview: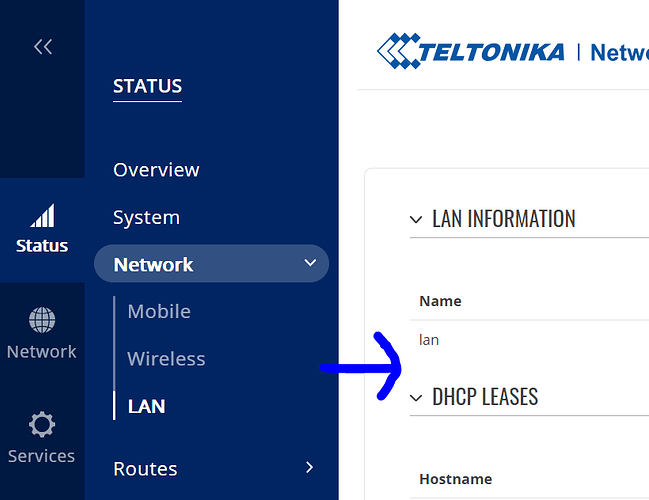 firmware: RUTX_R_00.07.04.4
kernel:5.4.229
What can be the problem?
A bit confusing is to my opinion that the DHCP section is shown in the LAN section and it is showing also Wifi connections to the router. As a user I was searching for them in the Status/Network/Wireless section. Therefore maybe it might make sense to make an additional DHCP-section instead of showing DHCP in the LAN section? Just a proposal.
Wishing a nice day!