Hi,
For some reason, I need to block all MQTT SSL trafic going from LAN to WAN, in router RUT300.
It means, blocking any outgoing traffic on TCP ports 8883 (and 8884 in my case too).
I have created a new forward rule as below.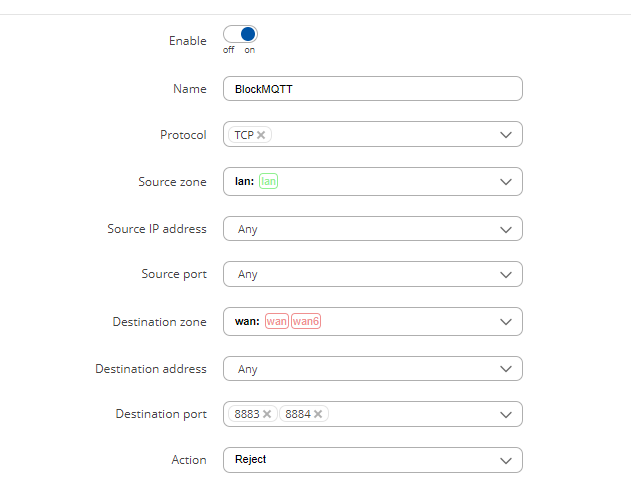 The MQTT communication over 8883 port still works.
Can you advise please?
Regards MP.