I want to setup event reports via email, but sending the email fails with a gmail address.
I setup a recipient in System / Administration / Recipients / Email users like in the screenshot attached. But sending a test email fails! What am I doing wrong?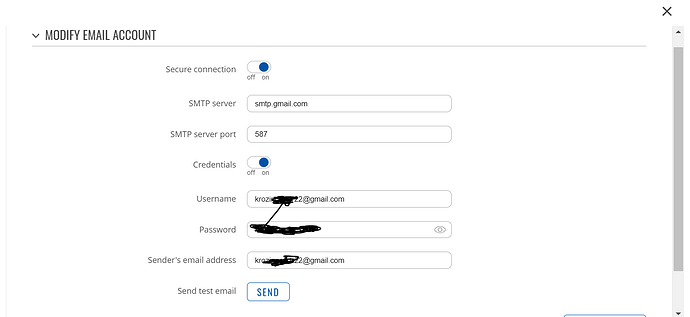 The router is RUT240 with firmware RUT2_R_00.07.04.4.