On the 26th June between 12:00-16:00hr I lost considerable up and download speed (from 60-80Mbps to less the 10).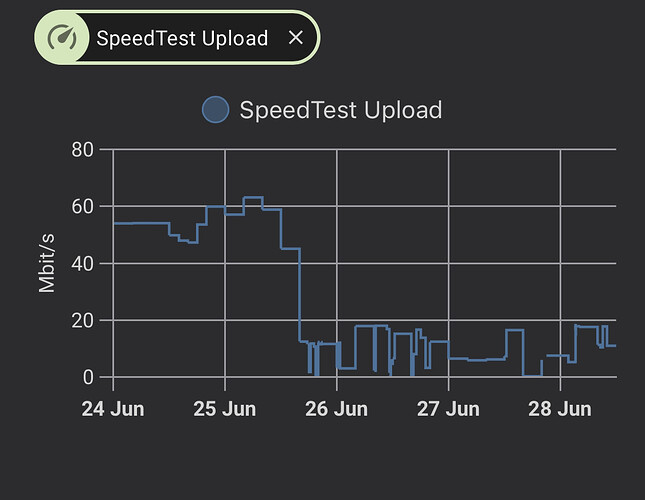 I didn't change any of the settings or parameters of the router. The only thing I did around that time is adding a second sim but that didn't work at all. I didn't investigate why not. I just took it out. The first and default sim kept working however quickly after that I noticed the severe drop in speed.
I rolled back to an earlier backup from before that period but still the original speed has not been established. I have upgraded the FW to the latest version but still no change. Any idea where I should look?