Hi,
why can I ping a host on the LAN from the VPN server over the VPN connection?
[VPN Server] --vpn-- [VPN Client RUTX08 LAN] --lan-- Client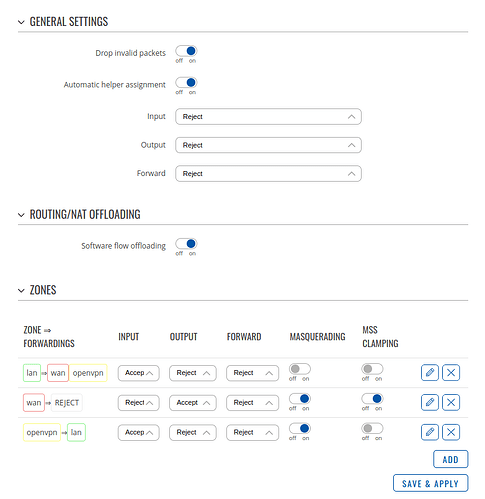 No traffic rules are enabled.
RUTX 192.168.0.1
Host 192.168.0.2
Because (openvpn → lan) input is enabled and RUTX08 and host is in the same zone "LAN"?
Can not drop the openvpn input for testing since I access the RUTX08 webinterface over VPN…