I am trying to connect a Raspberry Pi to the network wit PiHole installed so I can use this as my DNS server.
I should add that this is my first Teltonika Router so I'm still learning!
The router is a RUTX-50 and has the latest firmware (modem too)
The Raspberry Pi is a Pi Zero 2-W which will only work on the 2.4Ghz frequency and is a headless device.
I connected the Pi to my laptop via Ethernet, pinged it by hostname to get the IP, SSH in to edit the wpa supplicant config and gave it the details of a 2.4GHZ test network I created on the RUTX-50
I can see it connect and disconnect from the Teltonika interface (Status/Network) but it isn't recognising the hostname and it isn't assigning an IP address.
The top line in the image below is my laptop, the second line is the Raspberry Pi.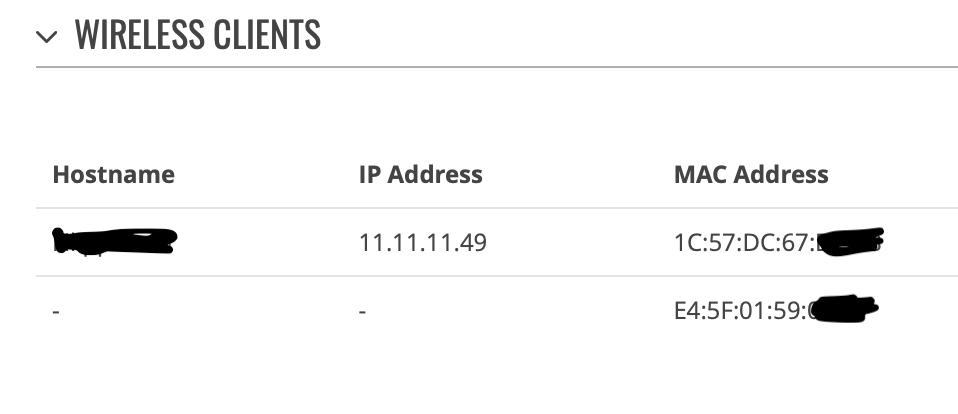 The MAC address seems to be showing correctly and my laptop connects to the SSID correctly and is assigned an IP
Is this a bug or have I missed some configuration somewhere?
(I'm also surprised that I can't see anyone else having successfully paired a Pi-Hole with a Teltonika router - but that's a different question)