Hi
Setup
I have a sensor connected to a TRB145 with serial modbus communication. The sensor is from Ponsel which measures in this case conductivity. We are using two packages the Serial Modbus master to read and the Send data to server to send the read data.
What is special about the modbus commands of this sensor is that in order for the sensor to take a measurement it is necessary to send a trigger signal to it and wait for a few seconds. We have set up two modbus slave device configs with offset periods.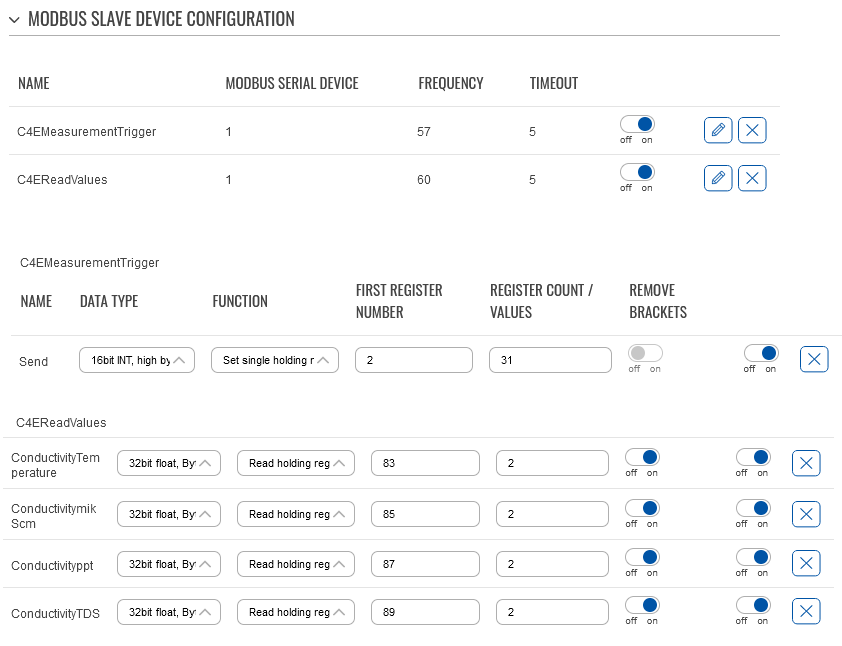 Problem
For the most part, this setup works fine, but occasionally the values returned from the sensor have massive spikes (3000-5000). I suspect this is due to the periods of the two overlapping as time passes.
Question
I would think the solution to this would to set up a sequential serial command, but i can't really find a way to do that with this tool.
Anyone know if this would be possible to do or if there is another cause of this?