Hello,
with an older Firmware i use the following Script: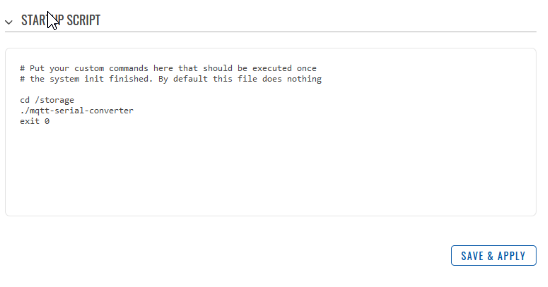 With the older Firmware it works fine.
Now i updated the Firmware of the TRB142 and noch my modem doesnt boot up.
It helps only a Reset to bring the Modem back to a running status.
When i use this commands manually in the cli all works fine.
Could someone help me to solve this problem?