My Teltonika RUTX12 is connected via a single cable in the LAN1 port to a modem-router which acts as an internet gateway.
On the RUTX12 I would like to be able to separate this single physical connection into two virtual/logical interfaces: a WAN and a LAN.
I would then create a Guest WiFi network which is restricted to the WAN interface only, preventing clients from accessing any LAN devices.
Here is what I want to achieve: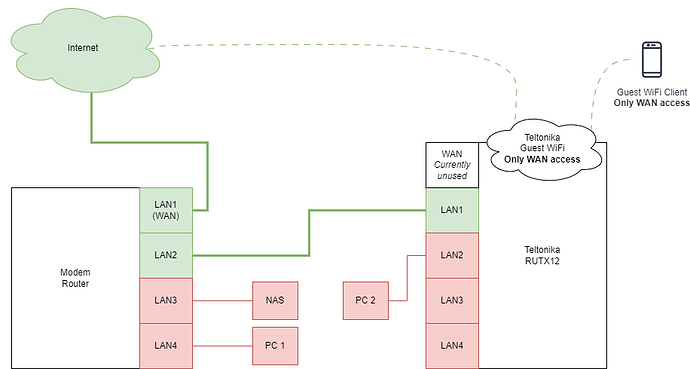 How can I do this please?