Hi!
I am on the way to buy a PoE injector for powering a RUTX11 via RJ45 LAN cable in my boat.
The RUTX11 is in the top of the mast within a QuWireless QuSpot AX12S antenna housing. The CAT7 RJ45 LAN cable length between the router and the PoE injector is about 25m.
The PoE injector (APOE03GS) has the following specs:
["PoE Midspan/Injector. It is compatible with devices that support the IEEE 802.3af/at standard PoE power feed using Mode B (Pins 4/5 and 7/8)."]
Should this work by the specs?
PIN define of the PoE injector: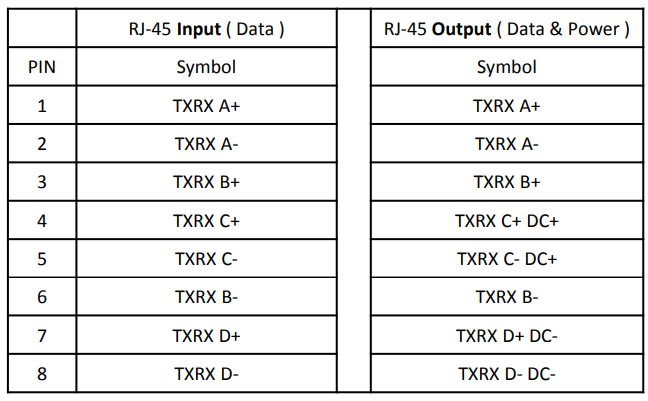 Many thanks for your help!