Hello
How can i activate green driving on teltonika fmb 140 via sms command
Hi Evan
To enable ECO driving/Green Driving first you need to click the calculate and enter the vehicle information as follows: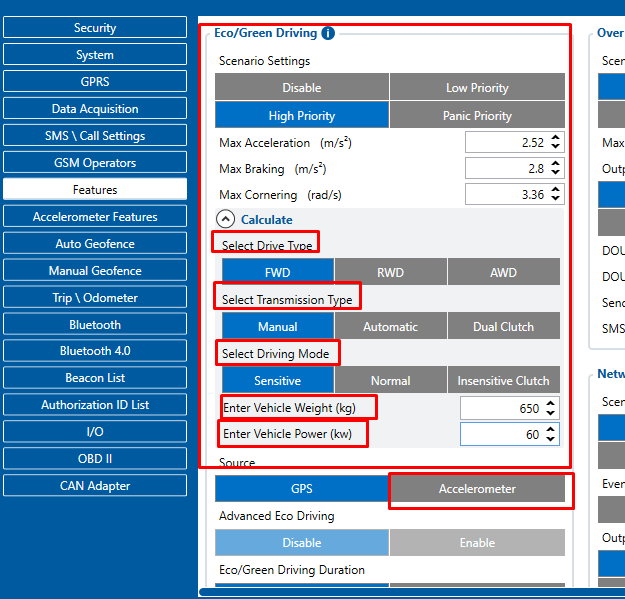 And then the parameters for Max acceleration, Max braking, and Max cornering will automatically adjust according to the vehicle specification.
You can also select the source by either GNSS or Accelerometer.
For more information visit our wiki page: FMB140 Features settings - Wiki Knowledge Base | Teltonika GPS
So your question is to configure the device via SMS to do this you can send setparam command
for example, if you want to set the priority for the eco-driving you need to send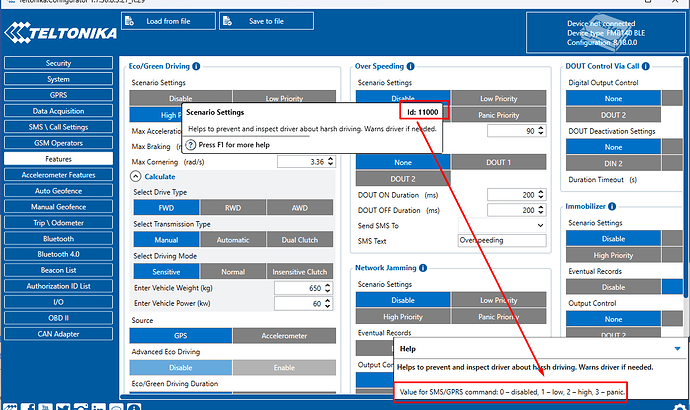 from the photo above you can see the parameter ID and the parameter value to view this mouse over the mouse to the parameter and the parameter ID will show.
To send set param command please follow this link:
FMB setparam - Wiki Knowledge Base | Teltonika GPS (teltonika-gps.com)
SMS command example below to change the priority of Eco/Green Driving
setparam 11000:2
Regards,
Maynard C