Hi
I have the following set up:
2x RUT360 router running firmware version RUT36X_R_00.07.04.5
Both have Zerotier package version 10.1.1-1 installed.
WAN connectivity is through ISP mobile SIM card.
Router WAN is being allocated an IPv4 address.
Router one is ###.###.10.1 for its LAN
Router two is ###.###.20.1 for its LAN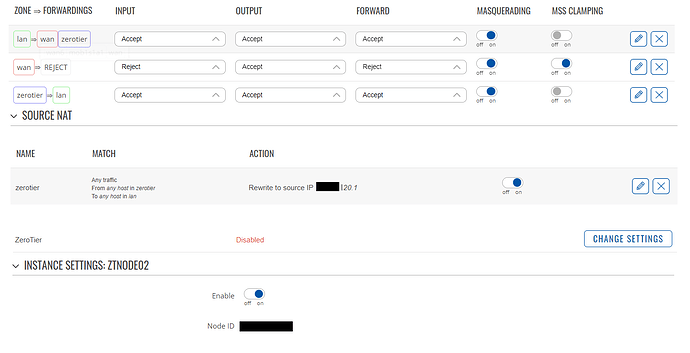 Under services ZeroTier shows disables, but the VPN instance is enabled and it is online when queried through the CLI.
I am trying to set up a small zerotier network and cannot connect to devices connected to LAN.
ZeroTier central is showing all routers connected and updating about every 1 minute.
I can ping from one router to the other using their LAN IP address (and vice versa).
But when I try and ping a device on the either routers LAN interface, it times out.
I tried following the ZeroTier configuration guide but my interface does not show bridge mode as an option.
Any assistance would be appreciated.