Why fmc920 does not make calls when the voltage is disconnected?
My FIRMWARE VERSION 03.28.02.Rev.197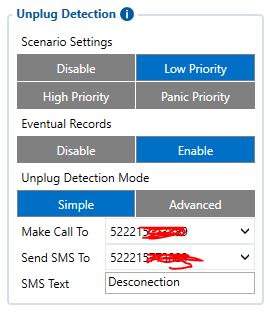 Hi Daniel,
Good day, please use the international number format and upon checking the wiki page and configurator there is no option for handsfree.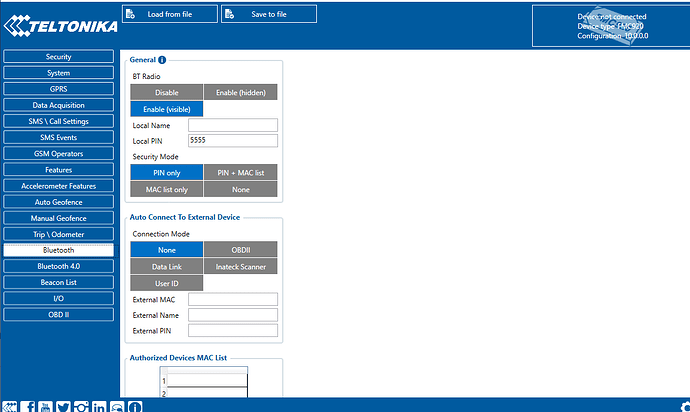 Handsfree is only available for FMB920 device
FMC920 wiki page
FMC920 Bluetooth settings - Wiki Knowledge Base | Teltonika GPS (teltonika-gps.com)
FMB920 wiki page
FMB920 Bluetooth settings - Wiki Knowledge Base | Teltonika GPS (teltonika-gps.com)
Best Regards
Maynard C.
Regards
Hi Maynard
Thank you very much for answering.
I am changing my clients from FMB920 devices to FMC920
My country is Mexico and the problem is not the international format
I am very familiar with the unplug option and sending messages and dialing calls.
Currently the device FMC920 only sends messages and he no longer makes calls
I want to think that the firmware needs an update.
Please I need your support, because. I have already started replacing the first 50 FMC920 devices and I need to continue providing this service to our customers.
Hello Daniel
Handsfree is not supported by the FMC920 device, but if you need this feature you can contact your sales manager or create a helpdesk ticket. If you don't have any contact with our Sales managers, please contact them on our official website https://teltonika-gps.com/ and click on the "Contact Us" button. When you click, please fill out the form and submit it. Note: as a topic, please choose "Vehicle telematics". Or you can send an e-mail with a description of your situation to info@teltonika.lt
Best Regards
Maynard C.