Hi,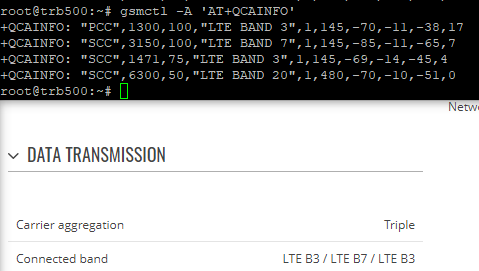 Questions:
is this not four carriers instead of three as it says in the GUI?
Connected band in the GUI seems to list the first three. If only the Secondary Component Carriers are listed, then LTE B20 is missing in the GUI.
Band 78 is missing in the list, I never see it even during download test where I reach close to 1 Gbps. So I assume it is in use even if it is not reported.
FW = TRB5_R_00.07.04.3
Thanks