We have a new TRB140 and we have update it to last firmware version TRB1_R_00.07.05.2.
Yesterday we try to send 13 SMS to TRB140 and in the TEXT Message we have wrote the time. All the sms was received in real time with no problem or delay, but 9 sms was received and the TIME is correct, and 4 sms was received with TIME +1.
View the image TRB140.png: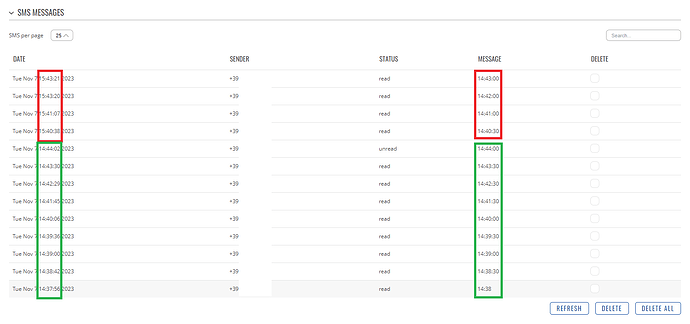 The SIM is a italian virtual operator (1Mobile).
Do you have any suggestion?
Regards
Staff IDS
Michele