Hi, Appreciate it anyone can assist with getting wireguard to work as a client.
FW ver RUT9xx_R_00.06.09.5
I setup the wireguard interface and peer, but when i use command 'wg' in CLI, nothing is showing up.
Below is an example from another attempt on another teltonika.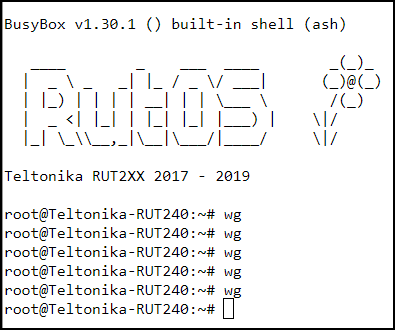 Is there anything else part from these 2 setting that i need to add?
Please let me know what information can I provide further for assistance.
Regards
Nick