I try to create a local network with two RUTX50 routers. One router is the AP and the other one just a simple client. On both networks the DHCP service is disabled.
In the picutre below you can see how my network should be configured.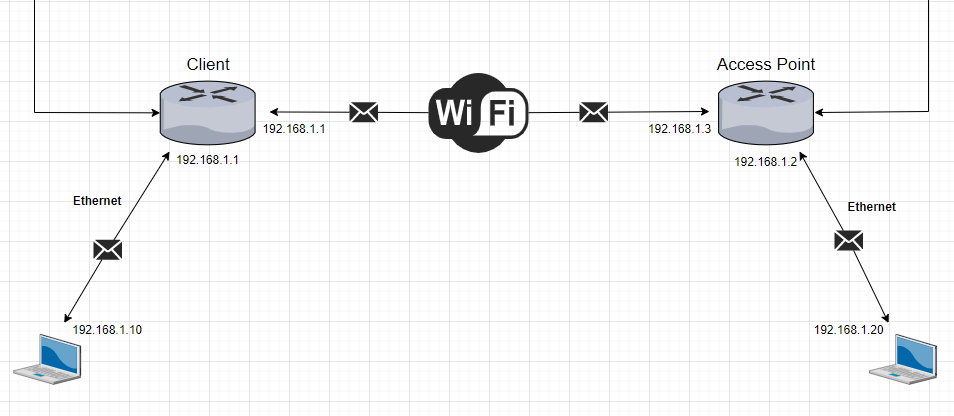 I connected the client to the AP point and on the 192.168.1.1 I can see the IP address, as well as the MAC address of the router.
The client is connected as: IP: 192.168.1.3 MAC: **:**:**:**:2E:87
On the client side I do have 2 interfaces configured, one for the typical lan/wifi and one for the client connection.
Lan is configured as: IP: 192.168.1.2/24 MAC: **:**:**:**:2E:85
The wireless client interface as: IP: IP: 192.168.1.3/24 MAC: **:**:**:**:2E:87
Both of the interfaces are up.
The client can ping its own interface IP addresses, but not to the AP 192.168.1.1 and vice versa.
If more information is needed, please let me know.
Thanks in advance!