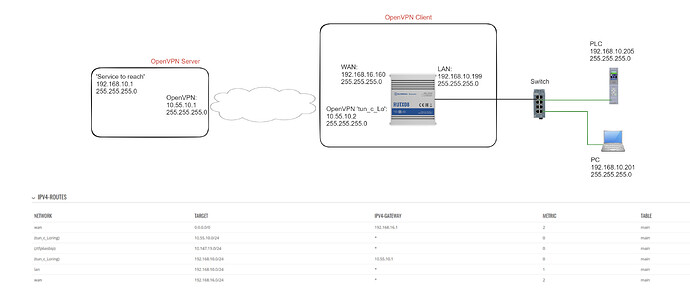 Trying to create a (OPC UA) connection between the PLC and an OpenVPN server, who are connected to each other via a RUTX08 acting as the OpenVPN Client.
First question: Is this possible with this setup?
Second question: If yes, which firewall/IP-table changes should I do to make it work?
Via the CLI on the RUTX08 I can ping the OpenVPN server (192.168.10.1)
I can NOT ping the PLC or PC (I guess all traffic to 192.168.10.xxx is directed to the WAN)