Hi all,
I just received a RUT956, I have upgraded to the latest firmware and have set it up. Running nicely, and I've been pulling some data from the modbus integration.
However, the unit seems to be dropping connection on a regular interval. It's usually so short that it doesn't really impact usage, but sometimes it's longer and I get loads of timeouts for a few seconds up to a few minutes.
Do you think this is a problem with the unit or is this probably from instabilities in the 4G network?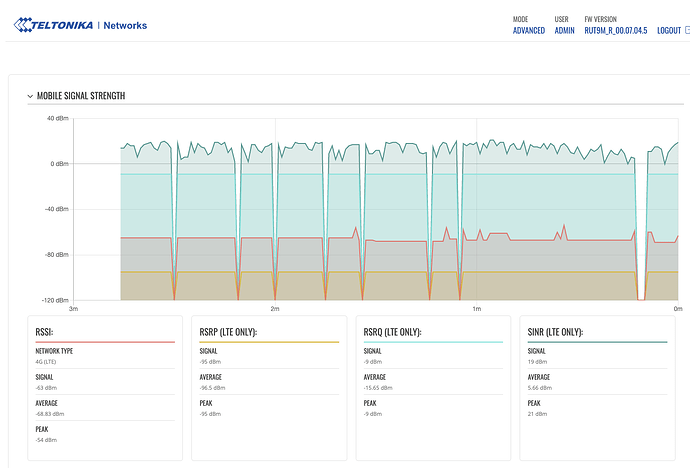 Thanks!