Hi,
I have tried to downgrade the firmware to legacy firmware specified in this pages RUT955 Firmware Downloads - Teltonika Networks Wiki. After several reboot of the router, I could connect again via webui. Then this time, I have tried to upgrade to latest firmware from RUT9_R_00.07.04.3 to RUT9_R_00.07.04.5_WEBUI.bin. After that I saw the upgrading page was running for ever
Then every time that I have tried to open webui, I could see page not found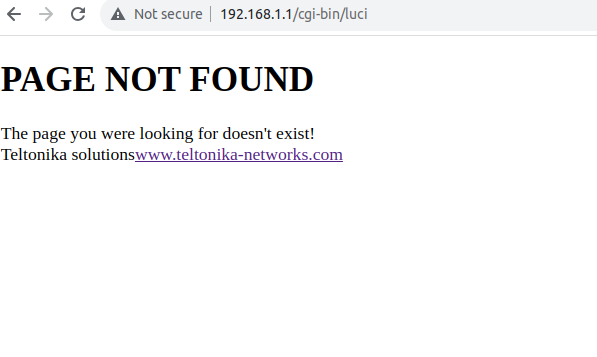 I have tried several times to reboot but the issue persist.
Moreover, it is important to specify that we have this issue only with new teltonika routers that we have recently bought. On older batches of Rut955, we have no issues regarding upgrading or downgrading.
It would be great, if you could help me with this!
Best regards,