Hi my RUT950 is not working any more, the only screen I can get into is after reboot and plugging the ehternet cable is the " FIRMWARE UPDATE" screen.
Any suggestions how can I resolve this issue? Is there any other place I can find what is the problem ?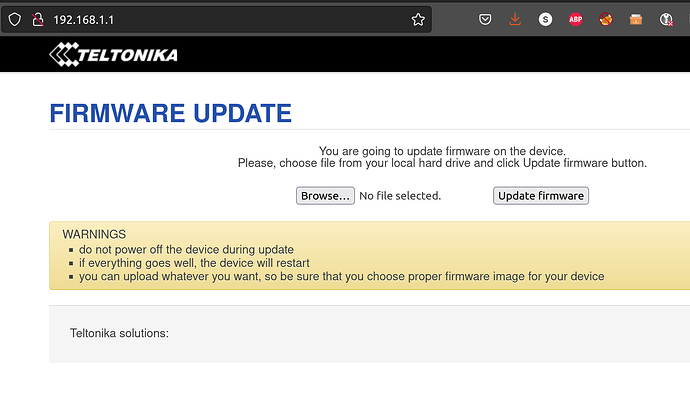 After uploading the firwmware on above screen not much happens:
LAN leds are sequentially flashing (I presume this means firmware updating )
LAN leds are than flashing after reboot and I am back on firmware update screen
Any ideas suggestions how can I fix it ? Is this a hardware fault ?