Since Yesterday the modem was working correctly, after update the computer to latest windows 11 ARM64 patch, preview of 23h2, and after reboot computer the RUT 950 lost the internet connection.
this happened some time ago with the SIM1 bay, but I exchanged to SIM2 bay and there were no problem and connection stabilised till yesterday.
to be sure that was not the computer I bring from home one Zyxel LTE-4506-M606 and I used the SIM card of my RUT950, and the connection is perfect. so, I guess that should not be a problem of security system, etc. should be a problem of the modem itself.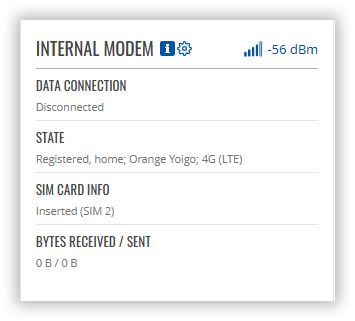 the modem is installed in my boat, and I really need the internet access for update of navigation software, o.s., charts, etc. and also, comms.