Hi community,
I have problem with settings my RUT950 (old WebUI) as wifi client with connecting on home site and create and different net with internet connecting.
I have changed picture with example with second net IP 192.168.2.1-254.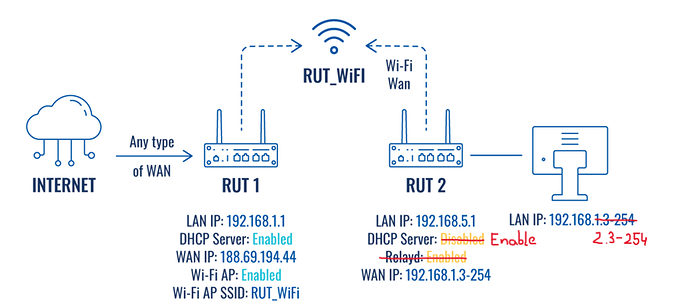 I have tried connect as bridge mode and it is OK.
Thank you for advice.