I'm very confused about the main and aux port on my two new RUT241's
From what I understand there should be female connectors on the RUT241 itself as in this video on youtube: https://www.youtube.com/watch?v=H4Qvq6ZJdNQ
But both of the mobile connectors on my devices are male. Both mobile antennas are also male.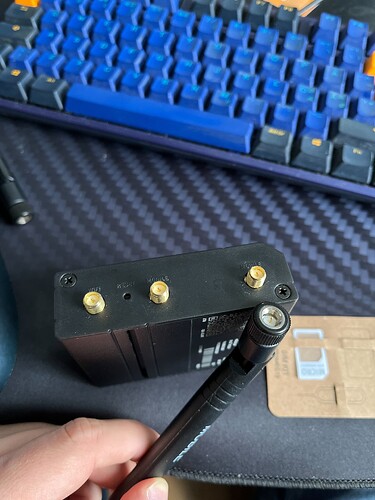 Am I missing something obvious or has there been an error in production?
This is the info on the boxes (I received two RUT241 with the same issue)
Batch NO: 017
SERIAL: 6000462265
SERIAL2: 6000462291