Hello everyone,
I am having serious problems with the RUT241 router. I have a RUT241 router that is already installed and configured, and now I want to install another RUT241, with basically the same configuration.
I have followed the instructions provided by Teltonika, I updated the firmware on the installed router, so that it matches the new one, I have created a back up file from the installed one and when I try to upload it into the new router I receive an error message, saying INVALID BACKUP.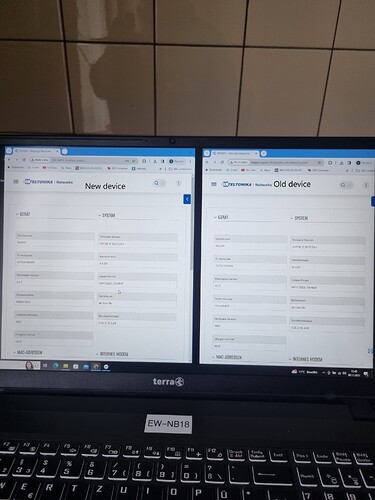 Check for yourself. The two devices are almost identical, but it does not seem to work.
Thank you for your help!