Hello,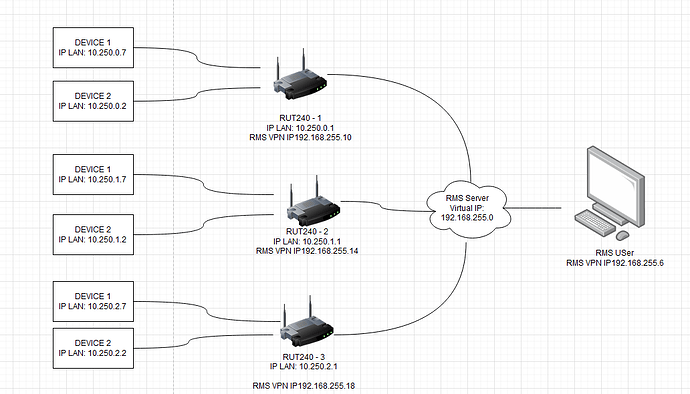 I currently have the topology used as shown in the figure. - firmawe version RUT2 R 00.07.04.5
Being connected to RMS server via OpenVPN client I am able to ping LAN devices e.g. 10.250.0.7. On the other hand I am no longer able to log in via https://10.250.0.7 from RMS user.
The second problem I encountered is the inability to add to static routes devices with addresses 10.250.1.2, 10.250.2.2 - I can ping other device from this LAN network.
With autoscan I do not find these devices. I can add them manually, but the devices are not pinged.
I should add that I have no problems with 10.250.0.2.