Using the RMS GUI I can see two different visualisations related to the data usage of a Teltonika router.
One plot is shown under the tab "Data Usage" and the other can be found under "Metrics > Mobile Data Information"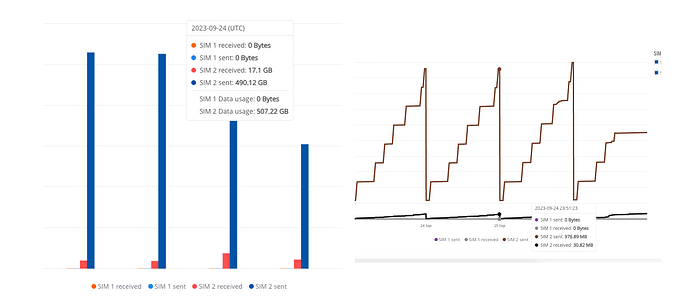 As you can see as an example for the date 2023-09-24 there is a significant discrepancy between the two plots regarding the amount of data that have been transferred.
How can I interpret this discrepancy?