If i tried to enable https access on RUT241 (RUT2M_R_00.07.04.4 ) WEBUI (System/Administration/Access Control) and login to that i only get to Login Screen, after sending User/Password device is unreachable (see pictures).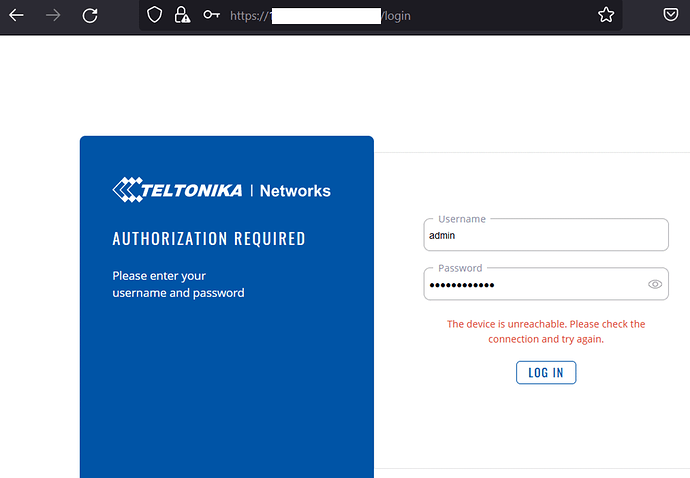 The same problem exists with every portforwarding. I wasn't able to connect to the specified ports.
I use a lot of RUT240 (RUT2_R_00.07.02.7) and with exact same config and same SIM Card i can connect to that ports.
I do not understand what i should change now…Maybe anybody with a same probs and a workaround ?
Another bug which is present at a lot of firmwares is that the wizard to Config lan, wlan, mobile, RMS is didn' change the ip of lan interface at the first time. You have to jump into the LAN wizard and do it twice for working.