Hi,
We have a TRB140 connected to a internal network. The DHCP server is turned off in the TRB and the TRB is getting a local ip from the network. We want to be able to connect to the network through the openVPN/RMS interface and access a webserver on the local network.
But I struggle to get this working. The TRB has got an local IP and I can access it by the openVPN link. But I can not access the local webserver from that connection. I thought that a port forwarding would be the correct setup, see my config below: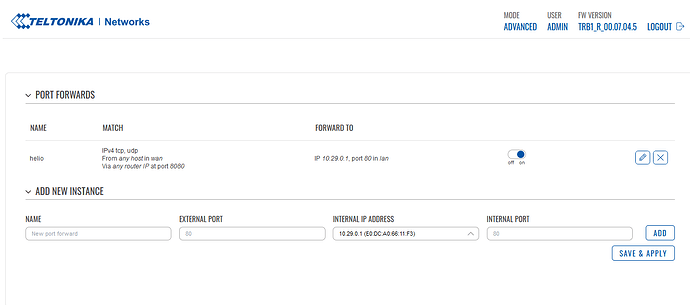 The local webserver is 10.29.0.1 at port 80. Please help me with this setup.