Hello,
i have a RUTX12 and i need to assign lan 2, 3 and 4 each with their own fixed iP addresses or have them receive iPs from a DHCP server
Unfortunatly as seen i the screen shot i only have Eth 0 that is lan1 and eth1 is WAN.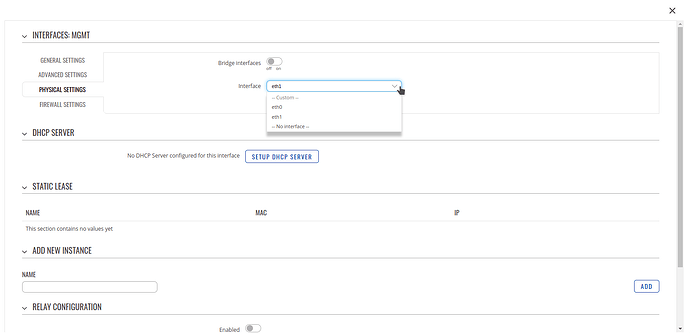 Is it possible?
if yes what do i need to do?