Hi,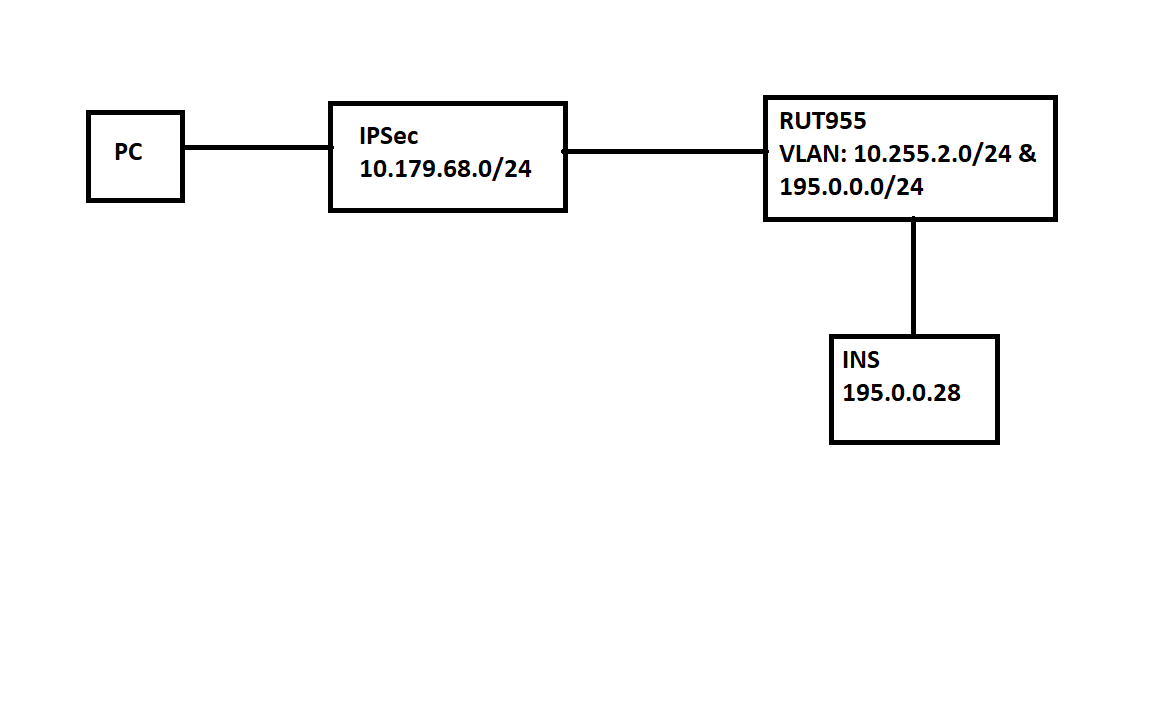 I'm trying to achieve the setup as in the picture above.
I have previously been able to achieve this with some help. But it has stopped working possible due to firmware upgrade. RUT955 is currently running on RUT9_R_00.07.05.
The goal is to be able to FTP to the INS on 195.0.0.28 via the RUT955 that has 2 VLAN's 10.255.2.0/24 to be able to connect to IPSec and 195.0.0.0/24 to be able to connect to INS.
I have port forwarded 10.255.2.28 to 195.0.0.28 and am able to ping to the INS but I'm not able to FTP to it. Although I'm able to ping, the INS doesn't have a configureable default gateway. Could this be the issues?
Thanks in advance!
BR.