Hi,
there is the possibility of setting the FMB920 to automatically send position every day at a certain time?
Hi Good day,
Hello, you can set an interval in the data acquisition but there is no option to set a schedule for sending records at a certain time in our base firmware.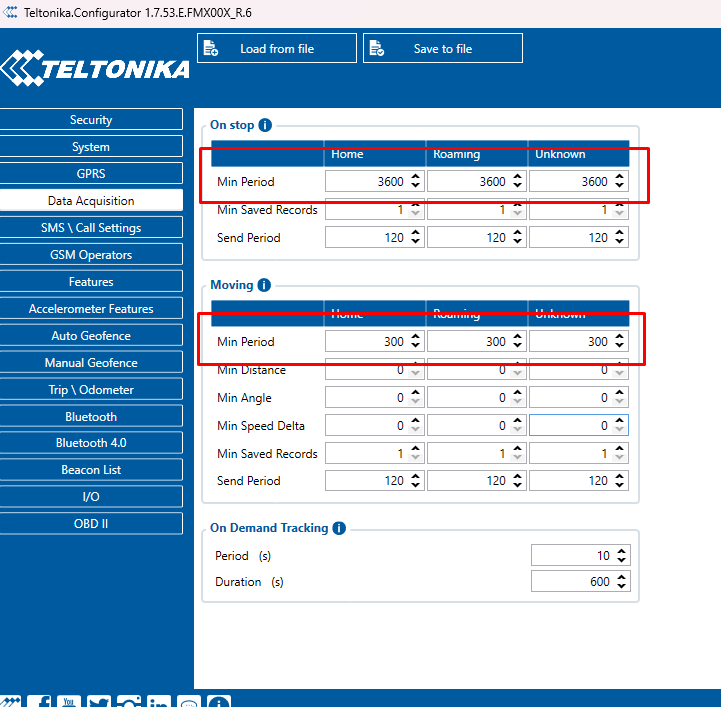 If you need further assistance with this project kindly contact your sales manager
or you can use our asset tracker which supports this functionality like TAT100 or TAT140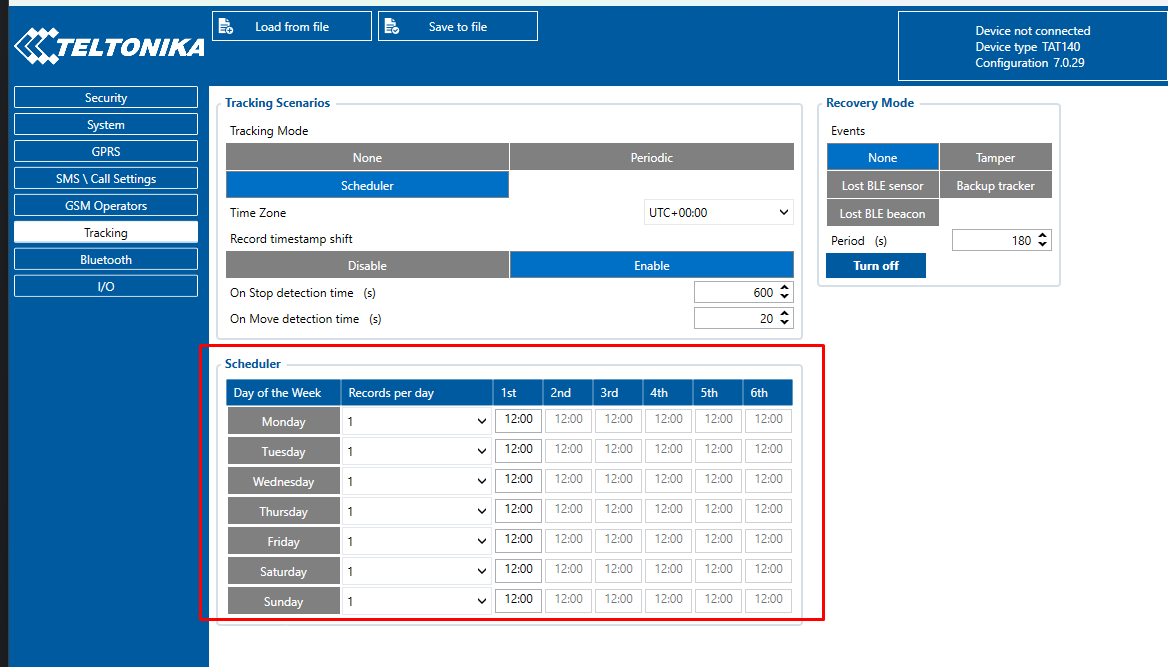 Reference: TAT100 Tracking settings - Wiki Knowledge Base | Teltonika GPS (teltonika-gps.com)
Best Regards,
Maynard C.