What is the minimum distance (meters) a vehicle should cover to bring change in the coordinates being recorded by FMB920/FMB120/FMB640?
Hi,
Good day, Thank you for contacting Teltonika Telematics!
You need to add a min value in Minimum Distance option available under Data Acquisition mode option to acquire a new record. Min value can be 1 (meters) and Max can be 65535 (meters) to acquire a new record.
For more information. Please refer link below.
https://wiki.teltonika-gps.com/view/FMB920_Configuration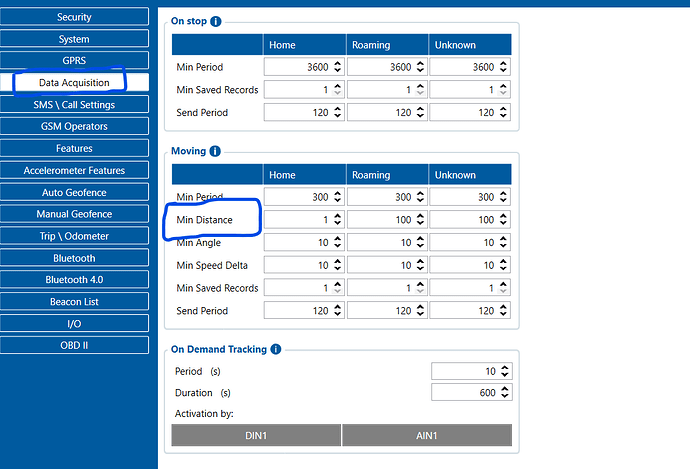 Regards,
Ashutosh S.