Hi
We have a few RUTX11 routers on our remote construction sites.
I have a few issues using RMS connect for jumping to devices on the networks, usually printers/plotters.
I get this error message almost every time on all our sites.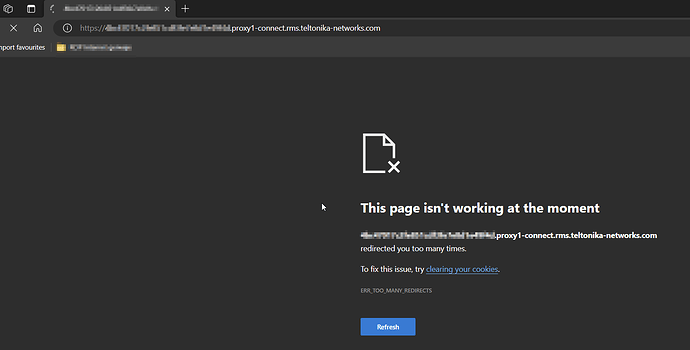 I have tried using both Brave and Edge browser with no luck.
If i refresh the page a million times, sometimes i get access to the device, but its a real pain.
I can connect to the routers via RMS with no issues.
Any suggestions?