Hello,
I use a TRB140 to connect an IP intercom to internet.
Browsing the menu, I can see a VPN section where an IPsec VPN connection can be configured.
I'm not expert on that topic so I wonder how the TRB140 can act in a VPN configured mode.
My wish would be to connect an IP intercom (or any device, but without VPN configuration into the said device) to an existing IPsec VPN network so that my intercom would act just like in a local network (no rooting of SIP or RTP stream involved).
Is the TRB140 able to do that ?
I tried anyway some configuration but the examples that I found are for RUT and are a bit different. Also when I try CLI I got an error so I'm not able to troubleshot anything :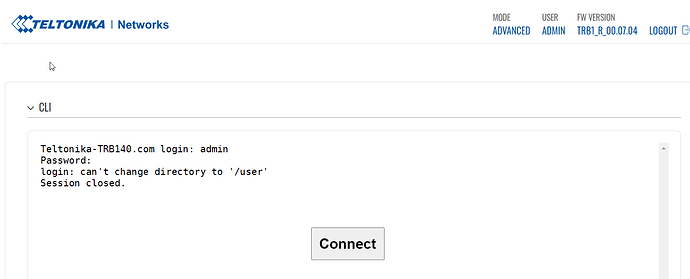 I have an existing working IPsec VPN on my computer using Fortinet, I want to use this to connect my intercom just the same using the TRB140.